Postigo

National
| | mins | duels won | passes | assists | G/G | total... | rating | clearances |
| --- | --- | --- | --- | --- | --- | --- | --- | --- |
| vs | 0 | 0 | 0 | 0 | 0.00 | 0 | 0 | 0 |
| vs | 10 | 3 | 8 | 0 | 0.00 | 0 | 68 | 1 |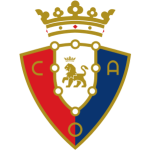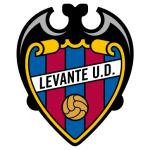 | Club | Season | lineup... | match... | yellow... | red... | mins | yellow... |
| --- | --- | --- | --- | --- | --- | --- | --- |
| Osasuna II | 2010/2011 | 20 | 22 | 5 | 0 | 1842 | 0.23 |
| Osasuna II | 2011/2012 | 27 | 29 | 14 | 0 | 2366 | 0.48 |
| Levante | 2016/2017 | 36 | 36 | 7 | 0 | 3170 | 0.19 |
| Levante | 2017/2018 | 29 | 32 | 6 | 0 | 2605 | 0.19 |
| Levante | 2018/2019 | 19 | 23 | 5 | 1 | 1612 | 0.22 |
| Levante | 2019/2020 | 27 | 28 | 6 | 0 | 2375 | 0.21 |
| Levante | 2020/2021 | 23 | 27 | 5 | 0 | 1961 | 0.19 |
| Levante | 2021/2022 | 10 | 13 | 3 | 0 | 850 | 0.23 |
| Levante | 2022/2023 | 14 | 17 | 3 | 0 | 1265 | 0.18 |
| | Total | 205 | 227 | 54 | 1 | 18046 | 0.24 |
Shots on target per game
-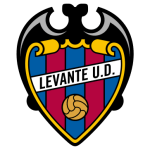 Postigo
PLAYER SUMMARY
Postigo played in 5 teams:
Osasuna II, Osasuna, Spezia, Levante, Feyenoord
When and where played Postigo?
Postigo (Spain) currently plays for La Liga 2 club Levante. Postigo is 34 years old (04/11/1988) and he is 184 cm tall. Postigo jersey number is 15.
How many Salary earn Postigo per year?
Postigo receive a Salary £468,000 per year
In this profile you will can follow the player data information, statistics, career history and performance of Postigo in Levante matches.
Show more ›››