Mário Rui

National
| | mins | duels won | passes | assists | G/G | total... | rating | clearances |
| --- | --- | --- | --- | --- | --- | --- | --- | --- |
| vs | 0 | 0 | 0 | 0 | 0.00 | 0 | 0 | 0 |
| vs | 67 | 2 | 69 | 0 | 0.00 | 0 | 70 | 0 |
| vs | 90 | 8 | 72 | 0 | 0.00 | 0 | 74 | 0 |
| vs | 0 | 0 | 0 | 0 | 0.00 | 0 | 0 | 0 |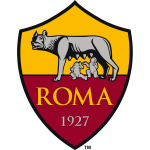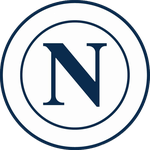 | Club | Season | lineup... | match... | yellow... | red... | mins | yellow... |
| --- | --- | --- | --- | --- | --- | --- | --- |
| Roma | 2016/2017 | 5 | 7 | 1 | 0 | 517 | 0.14 |
| Napoli | 2017 | 0 | 2 | 0 | 0 | 16 | 0.00 |
| Napoli | 2017/2018 | 25 | 29 | 10 | 1 | 2244 | 0.34 |
| Napoli | 2018 | 1 | 2 | 0 | 0 | 108 | 0.00 |
| Napoli | 2018/2019 | 26 | 30 | 7 | 1 | 2238 | 0.23 |
| Napoli | 2019/2020 | 33 | 35 | 13 | 0 | 2849 | 0.37 |
| Napoli | 2020/2021 | 22 | 35 | 6 | 0 | 2202 | 0.17 |
| Napoli | 2021/2022 | 38 | 39 | 7 | 1 | 3300 | 0.18 |
| Napoli | 2022/2023 | 21 | 23 | 3 | 1 | 1779 | 0.13 |
| | Total | 171 | 202 | 47 | 4 | 15253 | 0.23 |
Shots on target per game
-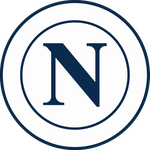 Mário Rui
PLAYER SUMMARY
Mário Rui played in 4 teams:
Spezia, Empoli, Roma, Napoli
When and where played Mário Rui?
Mário Rui (Portugal) currently plays for Serie A club Napoli. Mário Rui is 31 years old (27/05/1991) and he is 170 cm tall. Mário Rui jersey number is 6.
How many Salary earn Mário Rui per year?
Mário Rui receive a Salary £2,860 per year
In this profile you will can follow the player data information, statistics, career history and performance of Mário Rui in Napoli matches.
Show more ›››