Kady

National
CAREER PATH
‌
‌
‌
‌
‌
‌
‌
‌
‌
‌
‌
‌
‌
‌
‌
‌
‌
‌
‌
‌
‌
‌
‌
‌
‌
‌
‌
‌
‌
‌
‌
‌
‌
‌
‌
‌
‌
‌
‌
‌
‌
‌
‌
‌
‌
‌
‌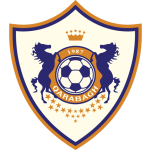 Kady
PLAYER SUMMARY
When and where played Kady?
Kady (Brazil) currently plays for Premier League club Qarabağ. Kady is 26 years old (02/05/1996) and he is 173 cm tall.
How many Salary earn Kady per year?
Kady receive a Salary per year
In this profile you will can follow the player data information, statistics, career history and performance of Kady in Qarabağ matches.
Show more ›››